Every time you get a piece of new furniture, you have to figure out where to put it. Sometimes you are lucky enough to buy a piece for a specific place in your home, but usually, the purchase of a new chair or table means you have to move every piece of furniture in the room over and over again. But, never fear. There are plenty of apps for organizing your rooms. Here are a few of the best ones.
Home Design 3D
Home Design 3D is a prize winning app that works on both the iPhone and the iPad. It's not available for android use, but is available in a number of foreign languages. You have to have iOS 6.0 or better. Its overall rating in reviews is four and one half out of five stars. It is very easy to use, and has a lot of selections for different sizes and shapes of beds, sofas, lounge furniture, and other pieces of furniture. You aso have a good choice of colors for wall paint and upholstery. This app is free, or you can buy an upgrade for it for 4.5 £.
Floor Plan Creator
Floor Plan Creator is an app for android users. This is a free app, and gets an overall ranking of four out of five stars. Out of over 18 thousands reviews, one half of them were five stars. Users say this is a very easy app to use. Even a civil engineer said he uses it to show clients what his designs will look like. With this app, you can connect a Bluetooth laser meter. You can define the dimension lines, and share your work via email. You can also label the dimensions of a room, including the height, and it is compatible with CAD. It has a clone feature, too.
Master Design Furnish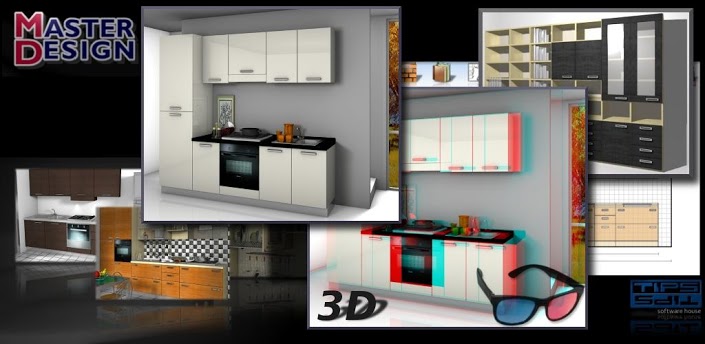 Master Design Finish is an app for androids. On a 5 star scale, it gets an overall score of three and one half stars. This is a free app, but you can purchase additional features. Some reviews of this app are not very positive, but it could be that this is considered to be a professional app. With Master Design Furnish, you can draw your rooms, but you can also draw your furnishings. You can even render your drawings, for use in the workshop. MDF also offers an aerial view of your drawings, as well as floor-level views. You can track the walls in five modes and get a plan view, as well as a front view for your walls. It uses laser meters and offers virtual 3D.
Floorplans Pro
This app is for iPads, and costs £6.39. This app will work with several plans at once. The newer version has iPhone 6 support. You can use it in a number of different languages, and it has a high quality PDF generator. This app receives an overall score of three and one half out of five stars.